Department of Vehicle and Energy Conversion Engineering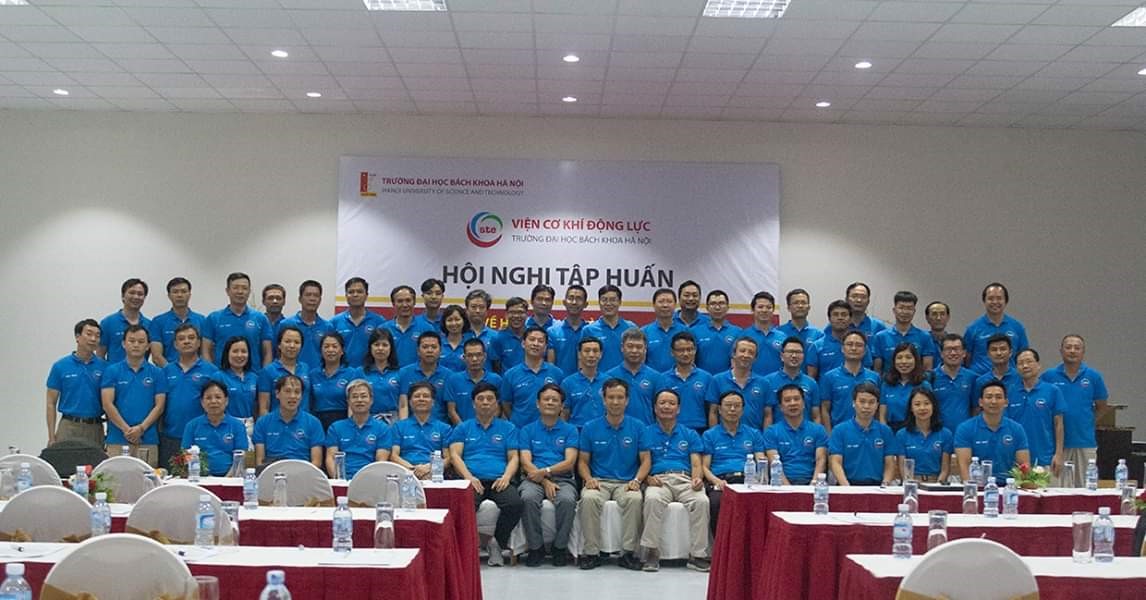 Department of Vehicle and Energy Conversion Engineering (VECE), Hanoi University of Science and Technology (HUST), known as School of Transportation Engineering (STE) since 2006, was set up on November 18th 2021 following decision No. 2598/QĐ-ĐHBK-TCCB. VECE consists of 5 divisions. The number of staff and faculty members is 55, including 51 faculty members (3 professors, 20 assoc. professors, 23 PhDs., 7 masters), and 4 technical members.
There are 2000 undergraduates (annual enrollment target of 500 students), about 100 masters, and 20 Ph.D. students, belonging to 3 majors: Mechanical – Transport Engineering, Automotive Engineering, and Aeronautical Engineering. In 2020, all majors of the faculty, belonging to Mechanical – Aeronautical and Manufacturing Engineering field, are ranked 351-400 by QS World ranking by subject, upgrading 100 steps upon 2019 rank. Of the 5 education programs there is one French – Vietnamese program in Aeronautical Engineering, and one advanced program in Automotive Engineering taught in English.
All education programs are designed based on CDIO approach and continuously upgraded. Three of the five education programs were assessed by HCERES (France) and AUN/QA (ASEAN). Advanced teaching methods, online integrated with conventional face-to-face teachings are applied, providing students with the best teaching technique and high education quality.
Research and technology transfer activities are strong points of the faculty. Faculty members are principal investigators of state-level research projects, state-level protocol projects collaborated with international parties, fundamental research projects of Nafosted, ministry research projects, and university projects. Investigating, inspection consultancy, and technology transfer activities are remained regularly to contribute to the global success of the faculty. Number and publication capacity is improving year by year from 2018, a great contribution to the magnificent improvement of the recent university world ranking.
Student's activities are highly appreciated with plenty of achievements have been obtained such as the successful organization of the first autonomous car racing creation contest ROBOCAR 2008 which is well known in the country, organizing and co-organizing a series of ship model designs (Shipcom), and aircraft model design contests; organizing the aqua robot creation contest in 2021; several student groups joined and achieved precious awards from eco-car contests, such as Shell Eco-Marathon, Honda Eco Mileage Challenge, and annually national Olympic contest of fluid mechanics. Many study groups, student research groups, and English clubs were established and operated with high efficiency. Furthermore, students are facilitated to student exchange activities with international students, internship activities in Vietnam or outbound, to apply for university's and industry's scholarships of study support or outstanding study achievement.
The term 2021-2026 poses many opportunities and challenges in the context that Hanoi University of Science and Technology is taking solid steps in the process of comprehensive autonomy and is also an important term marking the paradigm shift, restructuring, and establishment of Schools within the University. VECE aims to foster outstanding human resources by supporting them for their full capacity performance; to breakthroughs in education, research and innovation, and internationalization; to strengthen the relationship with universities in the region and with worldwide leading institutions. VECE is expected to be the leading institution of training and research in the field of Mechanical – Transportation Engineering in the country, step by step to integrate into the region and the world.
Hanoi, January 2022.
Training Programs:
Automotive Engineering Programs
Transport Mechanical Engineering Programs
Aviation Engineering Programs
Contact information:
Office: 102, Building C6, Hanoi University of Science and Technology, No. 1- Dai Co Viet Street, Ha Noi, Vietnam.
Email: vece@husst.edu.vn
Website: http://sme.hust.edu.vn
Tel: +84-243 8684944
Fax: +84-243 868 4945